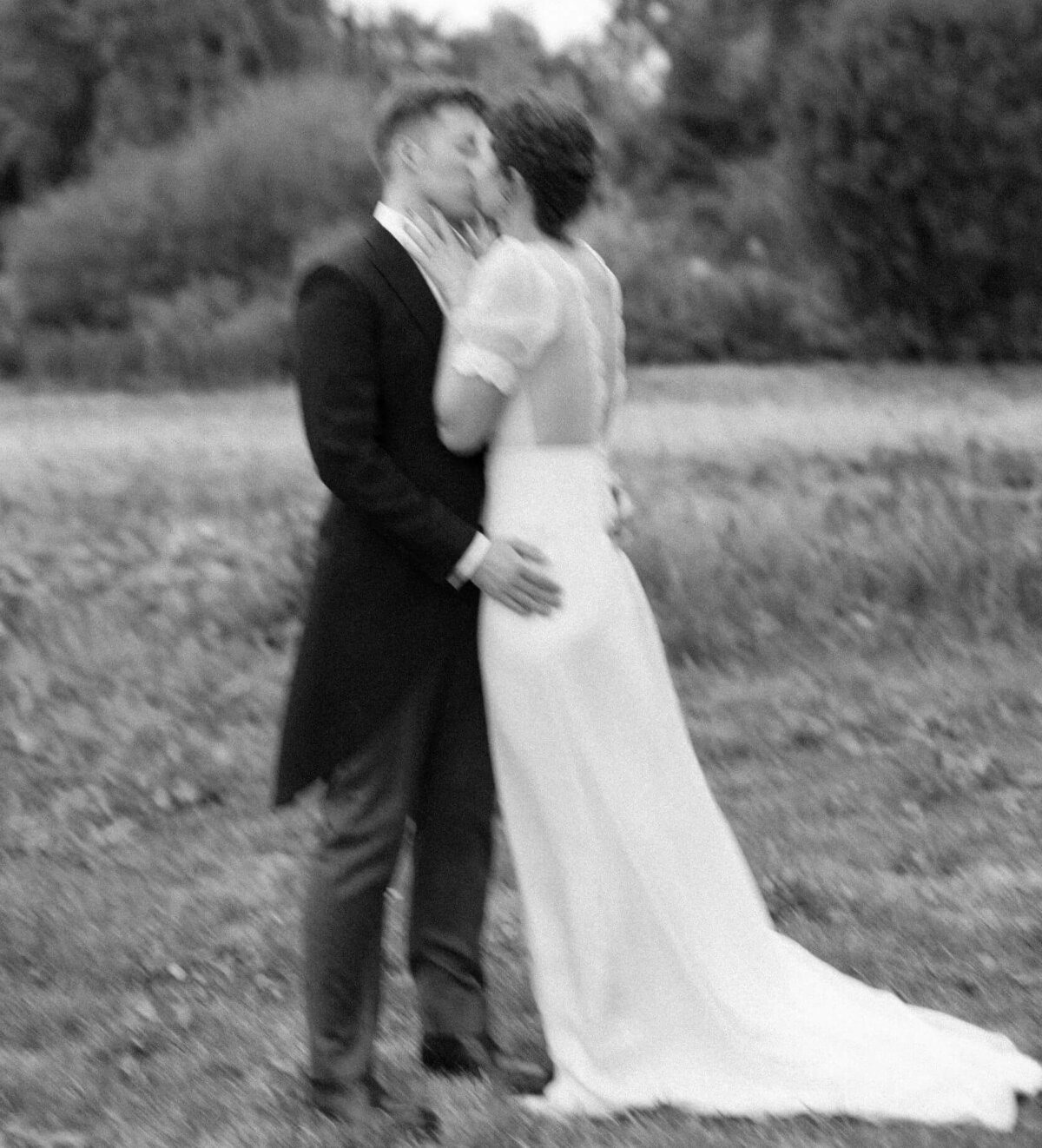 Emotive Storytelling
Photographs in Motion
Each year we are seeing weddings become less about what you 'should' be doing, and more about what you want to be doing, and can we just say: we love it. Gone are the days of forced first dances – instead replaced by a sparkler run, roaming band and free flowing cocktails. There are only so many hours in a day, why spend your wedding on anything that isn't for you!
Photographs are starting to reflect this, with carefully composed portraits making way for a more cinéma vérité approach. We're talking motion blur, flash photography and spur of the moment shots… Imagery so evocative of the days emotions, that when you look back on it in 50 years you'll still be able to smell the scent of your perfume.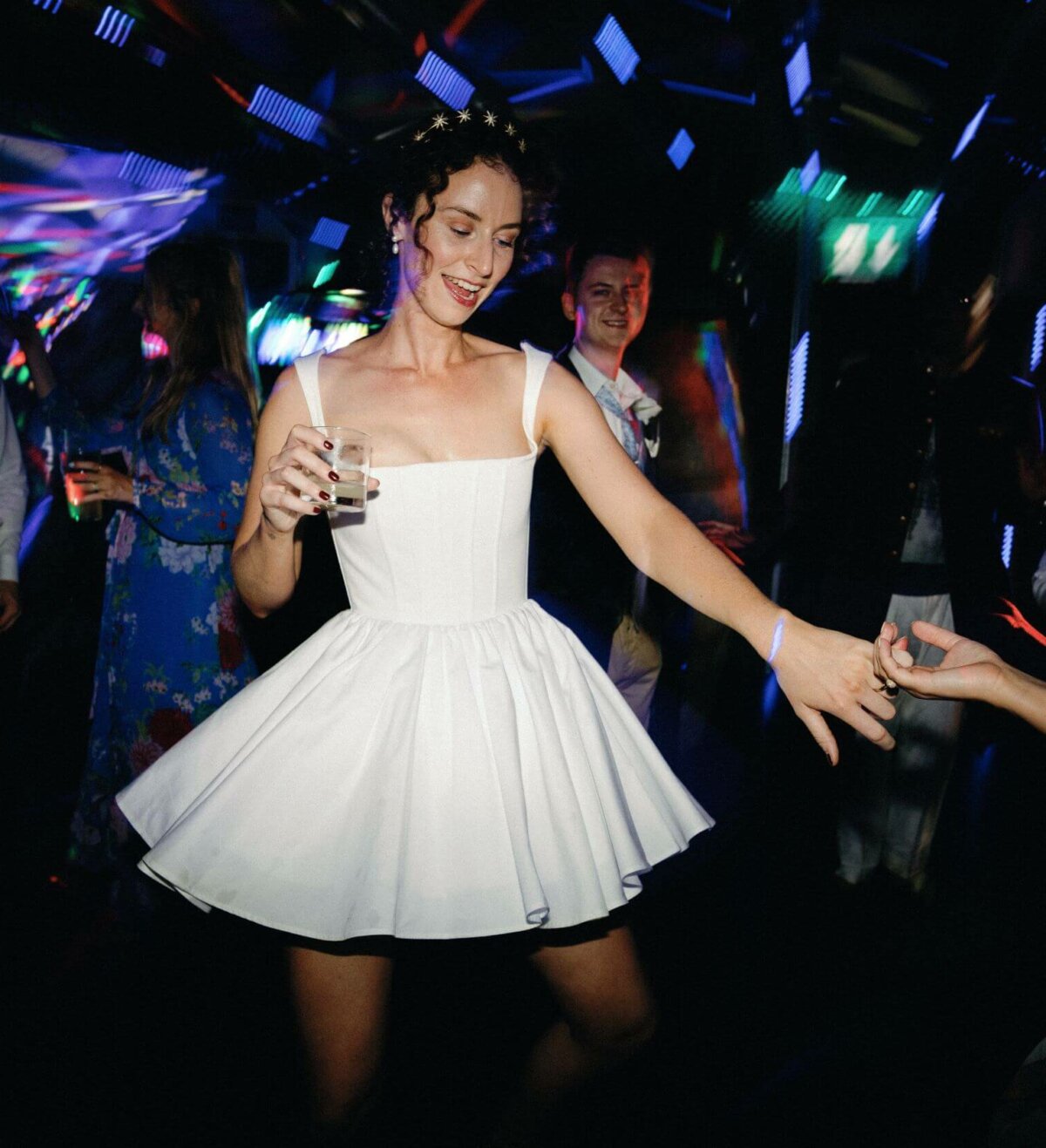 Party Attire
Second Looks
When looking for wedding outfits, everyone is in search of that "say yes to the dress" moment. This year, not only are couples wanting the perfect dress or suit for the ceremony, but also searching for the idyllic party outfit as they opt for a second look for the wedding night. Jumpsuits, smoking jackets, short dresses and slinky numbers; we're expecting to see outfits that are free moving, comfortable and something you can dance the night away in. The funkier the better – trust us, anything goes at this Dorset wedding venue.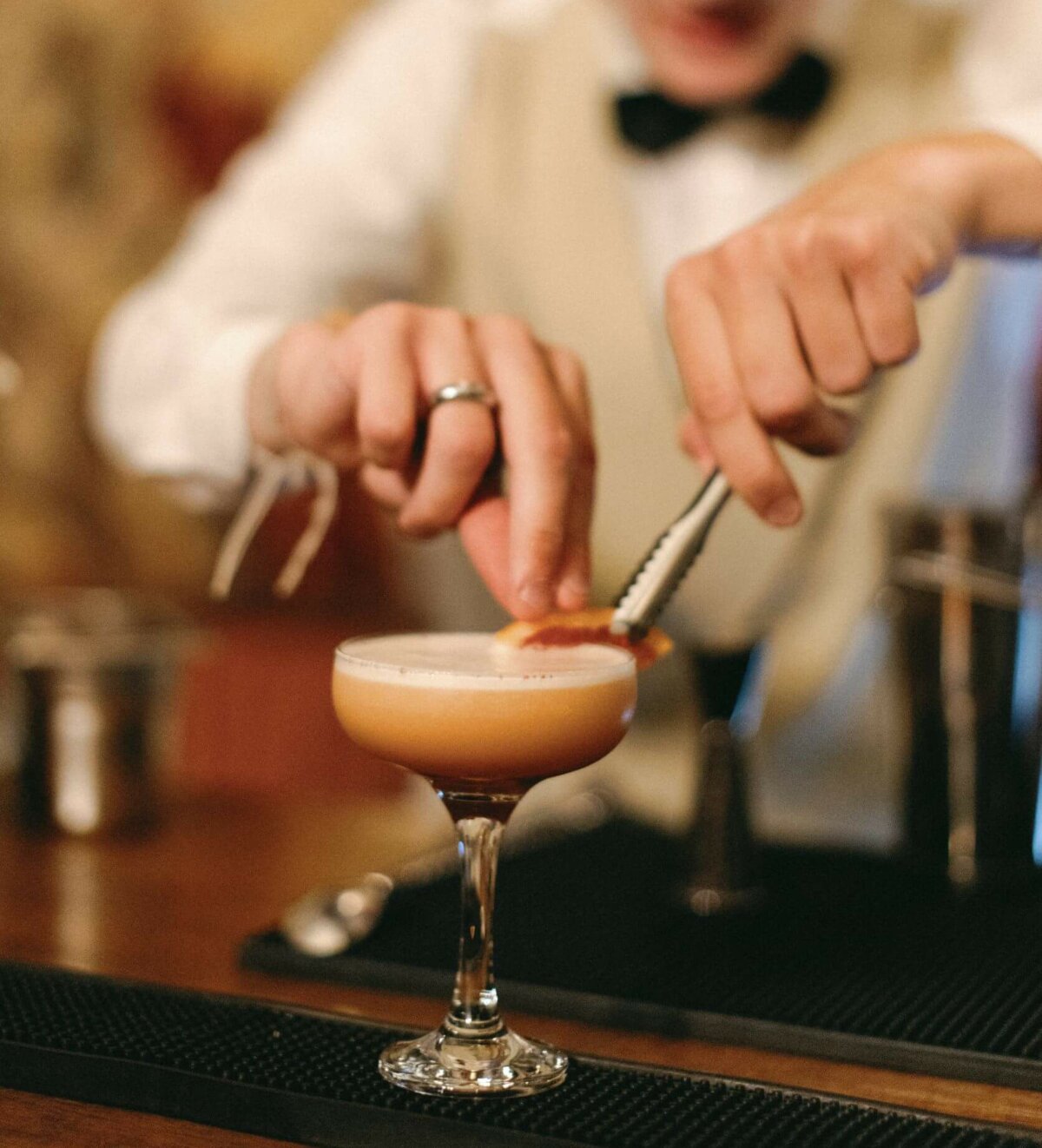 Boozy Sundowners
Cocktail Hour
After your wedding breakfast it's time for the party to begin. Whether with a Margarita or Espresso Martini, Aperol or Old Fashioned, bring your love story to life by welcoming your guests with your very own signature drinks. Perhaps one could be the first cocktail you had when you got engaged, or your favourite drink you simply couldn't party without. We are seeing a lot of personalised bar displays, bespoke cocktail menus and expect to see more as the ever popular Cocktail Hour continues to pave the party way this wedding season.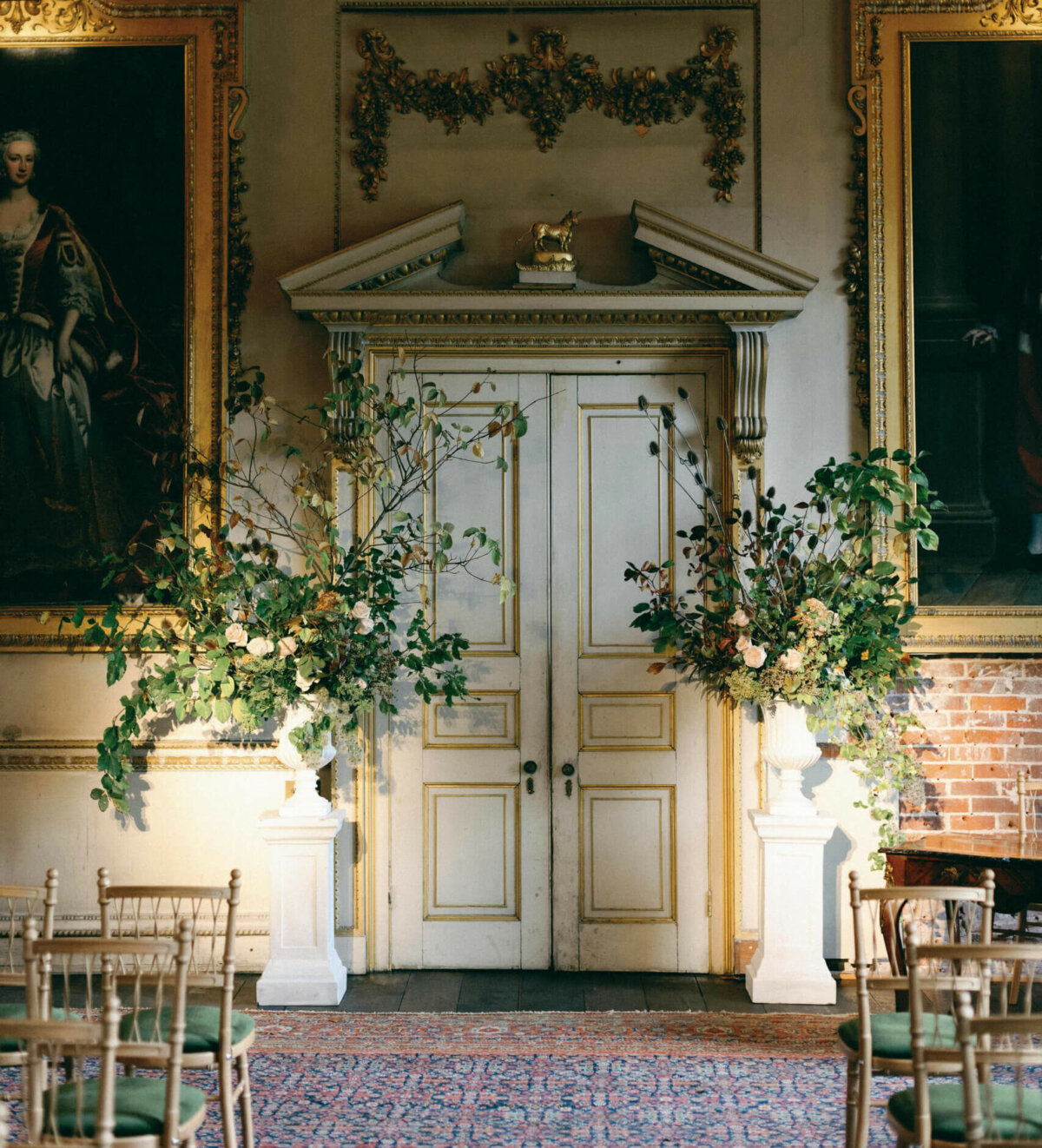 Glowing Reception
Lighting
Everyone hopes for gorgeous sunshine on their wedding day, but no matter where in the world you go – it's always a gamble. Cue the tech install: expertly controlled lighting in any shape, colour and motif you can imagine! Tailor it to your colour scheme with a patterned accent, highlight your floral displays with a well placed spot, or keep it simple with dimmable uplighters. Lighting is the simplest, most effective way to set the tone of your day, and we expect to see a lot more of it in the year to come.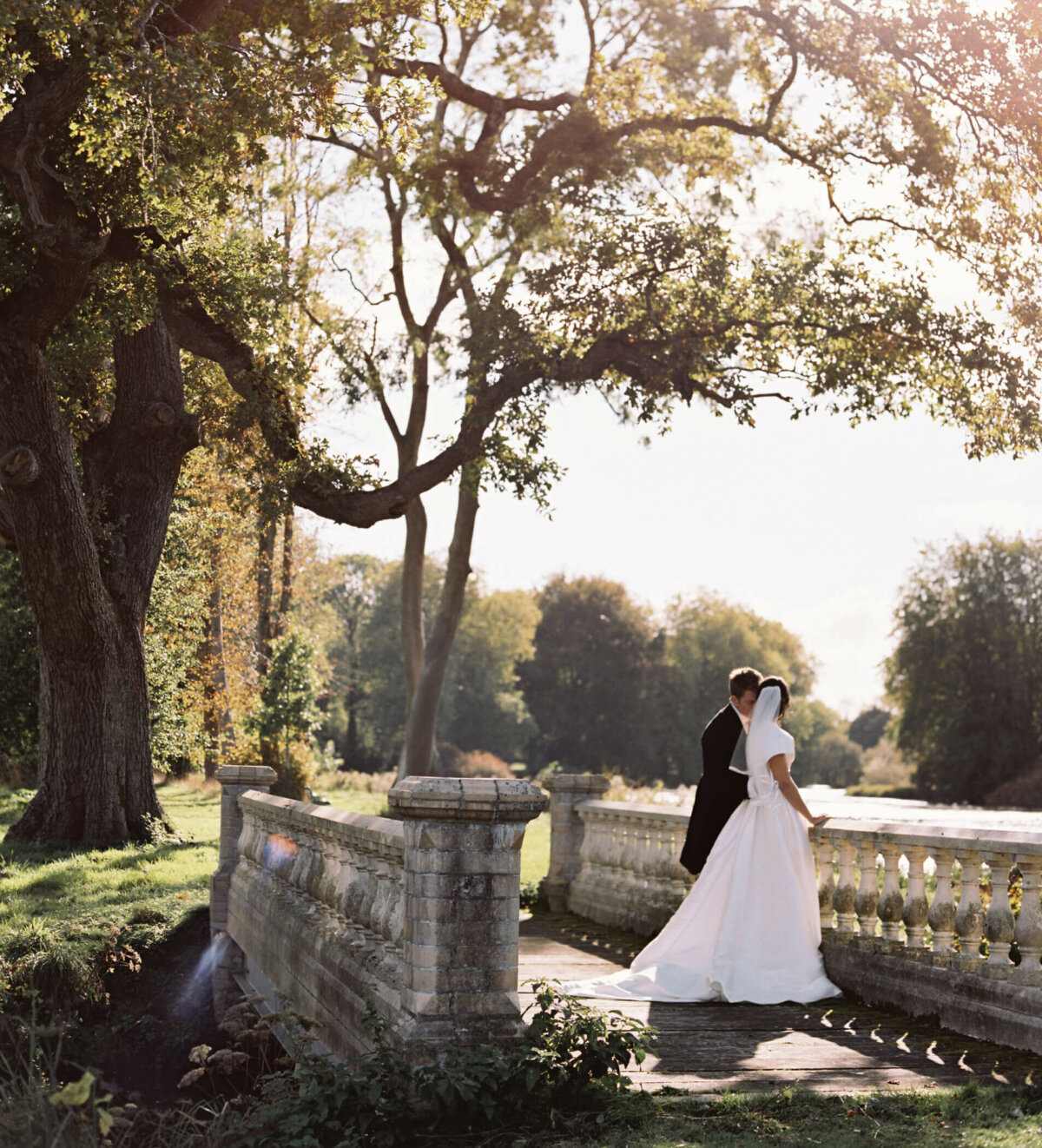 Old Is the New New
Analogue Imagery
Despite the staggering array of image capturing available to us in 2023 – 4K video, drone footage, 360 pictures and retro presets, classic film is on the up for the year ahead. Couples are opting for Super 8 video and analogue stills – firstly, for the timeless aesthetic. Whereas digital imagery is often shot raw and later colour graded to match the latest trends, film imagery is made the moment the light hits the sensor; it's already perfect.
Analogue also influences how a photographer works. There aren't infinite chances to get the perfect shot; limited exposures mean that each shot has to be right. Film demands skill, focus and quick decision making, which result in an intimate collection of perfect memories.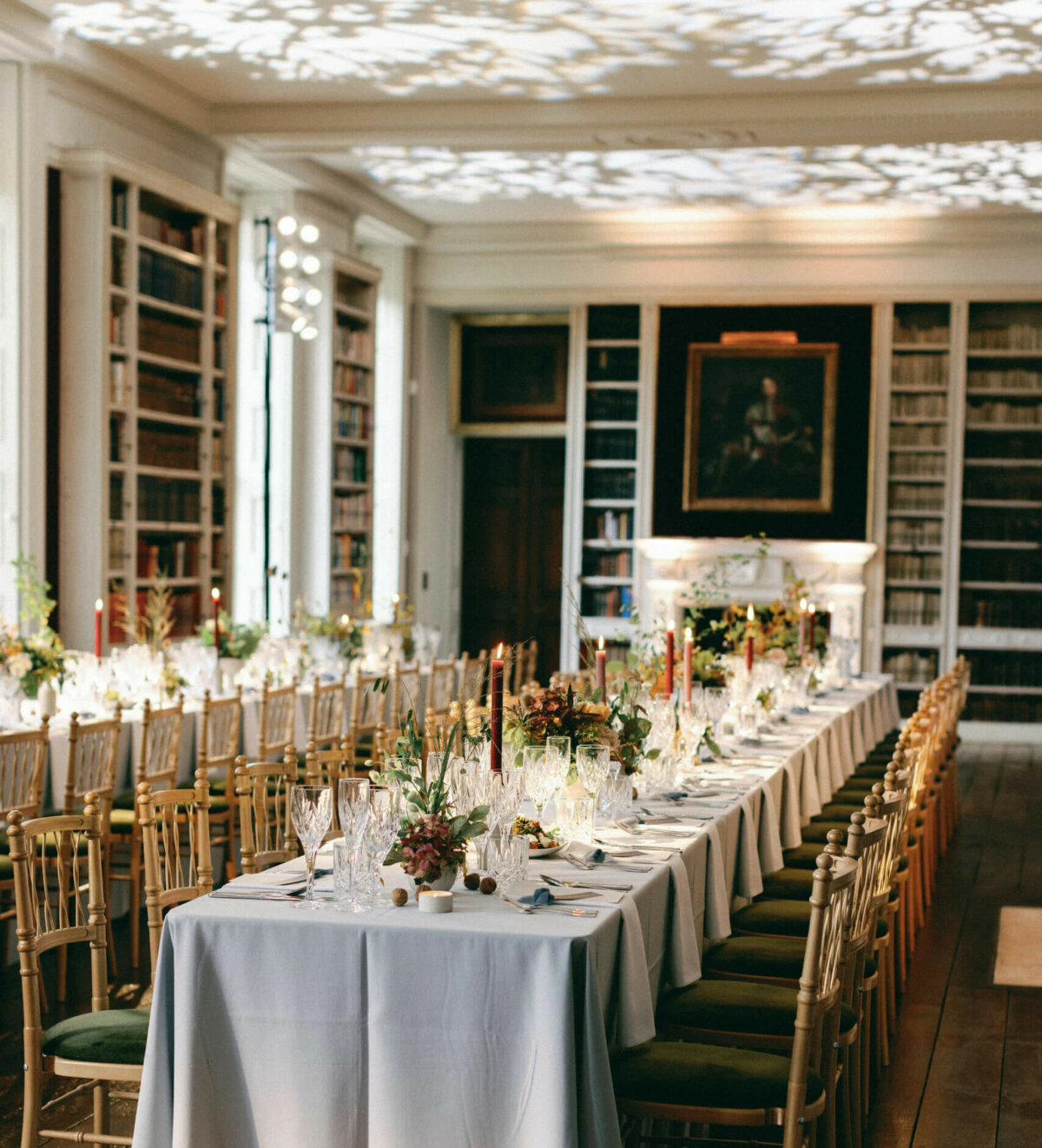 Dining Experience
Banquet Tables
Banquet Tables vs Rounds, the one dilemma we see time and time again. However, this year we expect for the banquet table to take the crown. Modern social seating looks stunning – even in a historic wedding venue, and the long tables speak for themselves. Create an intimate environment with tall dinner candles flickering in the centre and everything aligning perfectly to the room. Watch your guests socialise freely and with the movement to mingle as the banquet style enhances conversation among guests.
What would suit your style the best, banquet or round?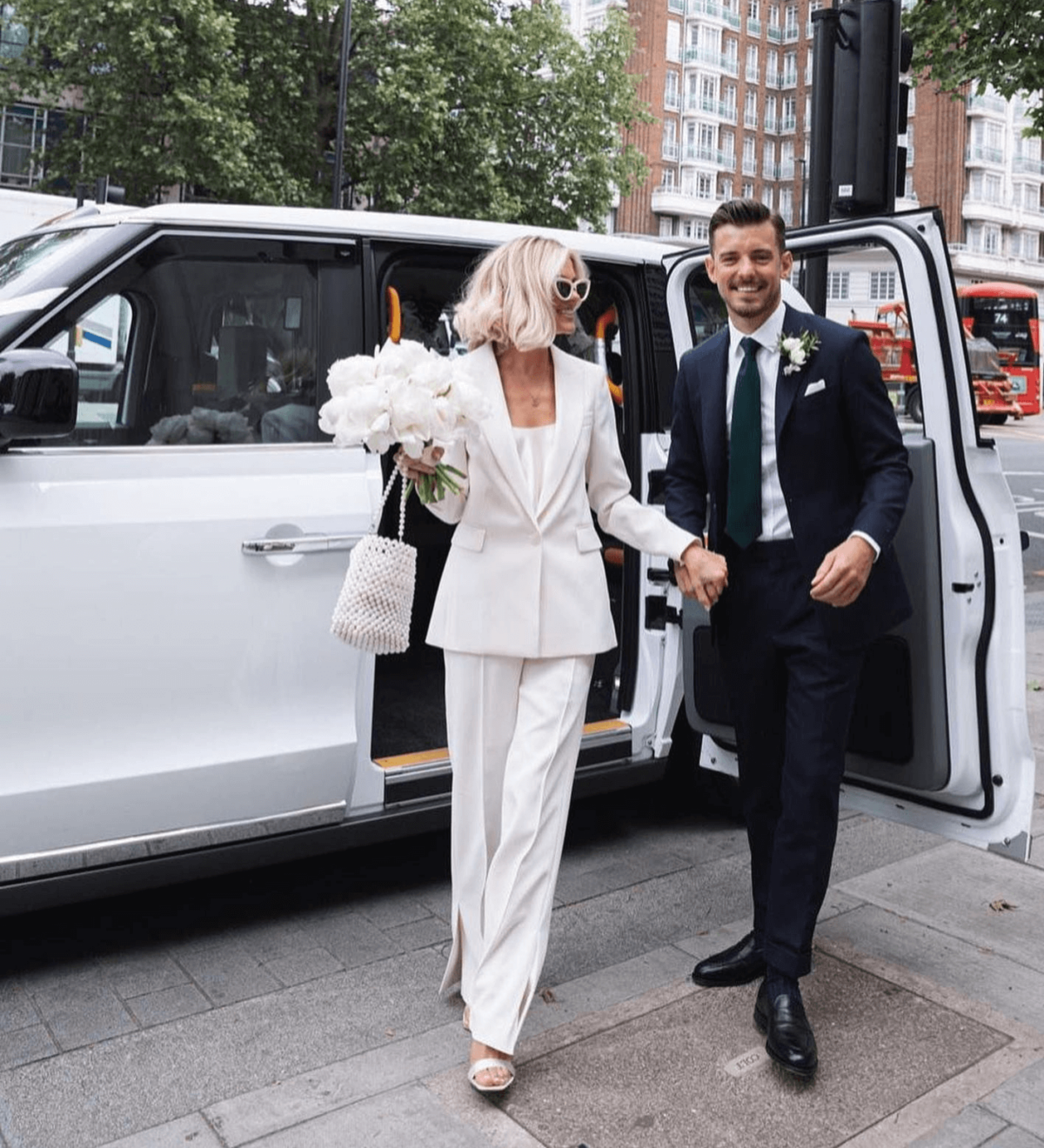 A New Tradition
Bridal Suits & Jumpsuits
Creating an abundance of options surrounding your wedding day, suits and jumpsuits are providing a modern take on rehearsal dinners and welcome drinks at some of the most exclusive wedding venues. Offering a range of styles, with a twist of modern sophistication; sequins, feathers, pearls and accessories such as fedoras and sunglasses are really taking bridal chic to a new level. Step away from tradition and create your very own signature look. It's always important to remember you can still be romantic with that little bit of edge.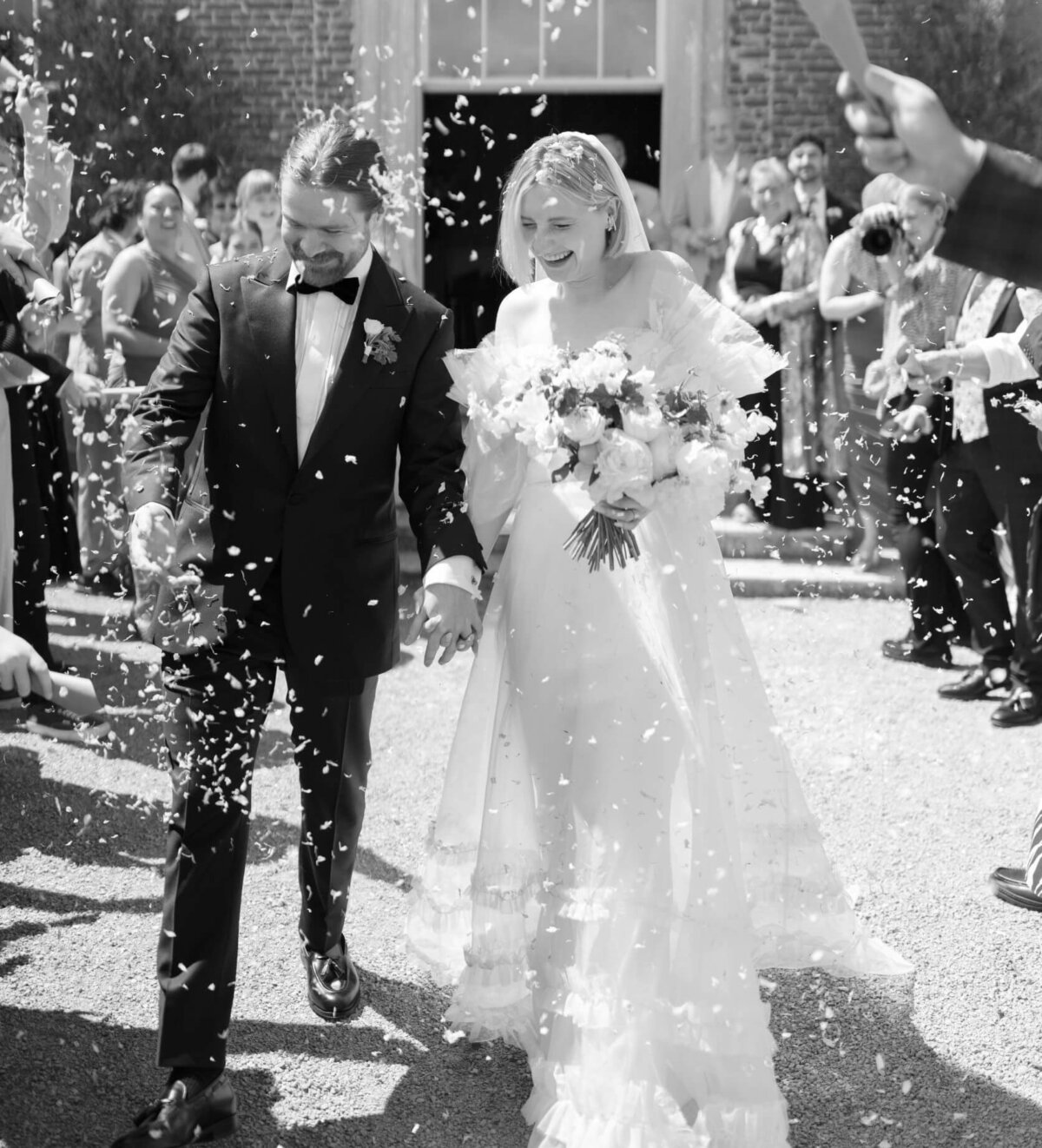 It Doesn't Have to Cost the Earth
Sustainable Details
At the forefront of everyone's mind is the importance of sustainability and remaining eco friendly, but this conscious thinking often seem tricky to carry through to your wedding day! Below we share a few of our top tips for making your wedding more sustainable – it doesn't have to cost the earth.
Dried Petal Confetti – a natural by-product of floristry, dried petals will decompose as nature intended!
Hired suits / dresses – By Rotation have gorgeous designer clothing to rent!
Recycle used candles – companies like The Recycled Candle Company will turn them into new ones!
Using local produce / suppliers minimises fuel emissions for your day
Fine Art Florist – florists like Martha & the Meadow use chicken wire over disposable oasis to create bespoke displays