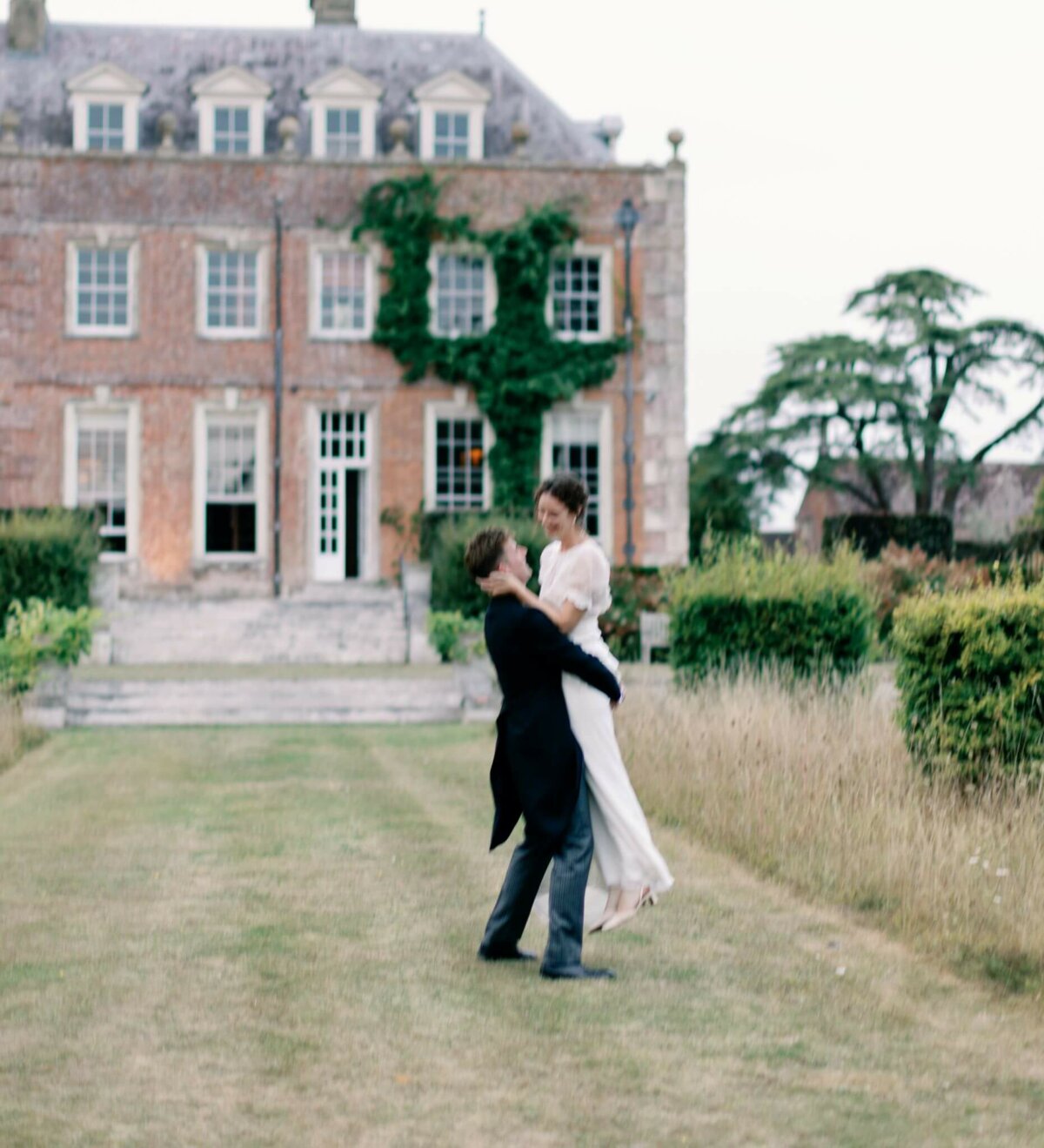 Texan Beginnings
Matthew, known fondly as Winston, and Olivia's love story began in 2014 when they crossed paths in Austin, Texas. Their friendship quickly evolved into a deep connection that lasted beyond their graduation from the University of Texas. Recognising their shared dreams and aspirations, they embarked on a new chapter together, moving to England in 2018.
Settling in Bristol, the couple found themselves captivated by the charm of the English countryside. Exploring the idyllic landscapes of Somerset, Gloucestershire, and Dorset became a cherished pastime. It was during one of these journeys that they stumbled upon St. Giles House, a Georgian country house nestled amidst breathtaking surroundings. Instantly captivated by its beauty and the rich history it held, Matthew and Olivia knew they had found the perfect venue for their wedding.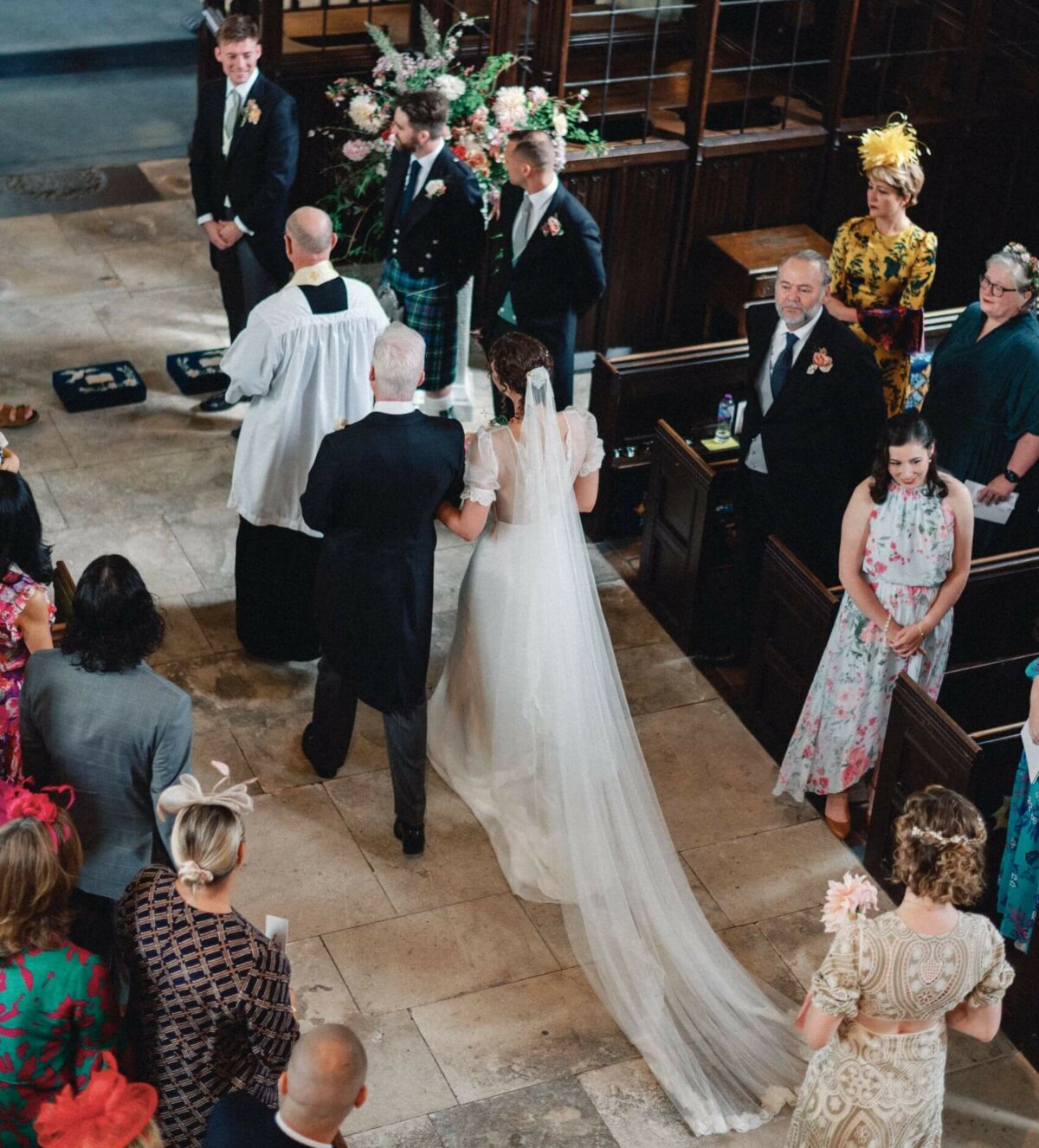 Classic with a twist
The couple envisioned an English countryside wedding with their own unique touches. They wanted to create a celebration that showcased their love for travel, their Texas roots, and their appreciation for the simple elegance of nature. St. Giles House, with its timeless architecture and natural beauty, provided the ideal backdrop for their dream wedding.
The ceremony was held in the charming village church near the estate. Olivia walked down the aisle with her father to an organ rendition of "Moon River", radiating beauty in her custom-made Laure de Sagazan satin and lace dress. A delicate cathedral-length lace veil cascading down her back added an ethereal touch. Winston looked dashing in his morning suit by Favourbrook, complemented by a custom-fit shirt from Emma Willis.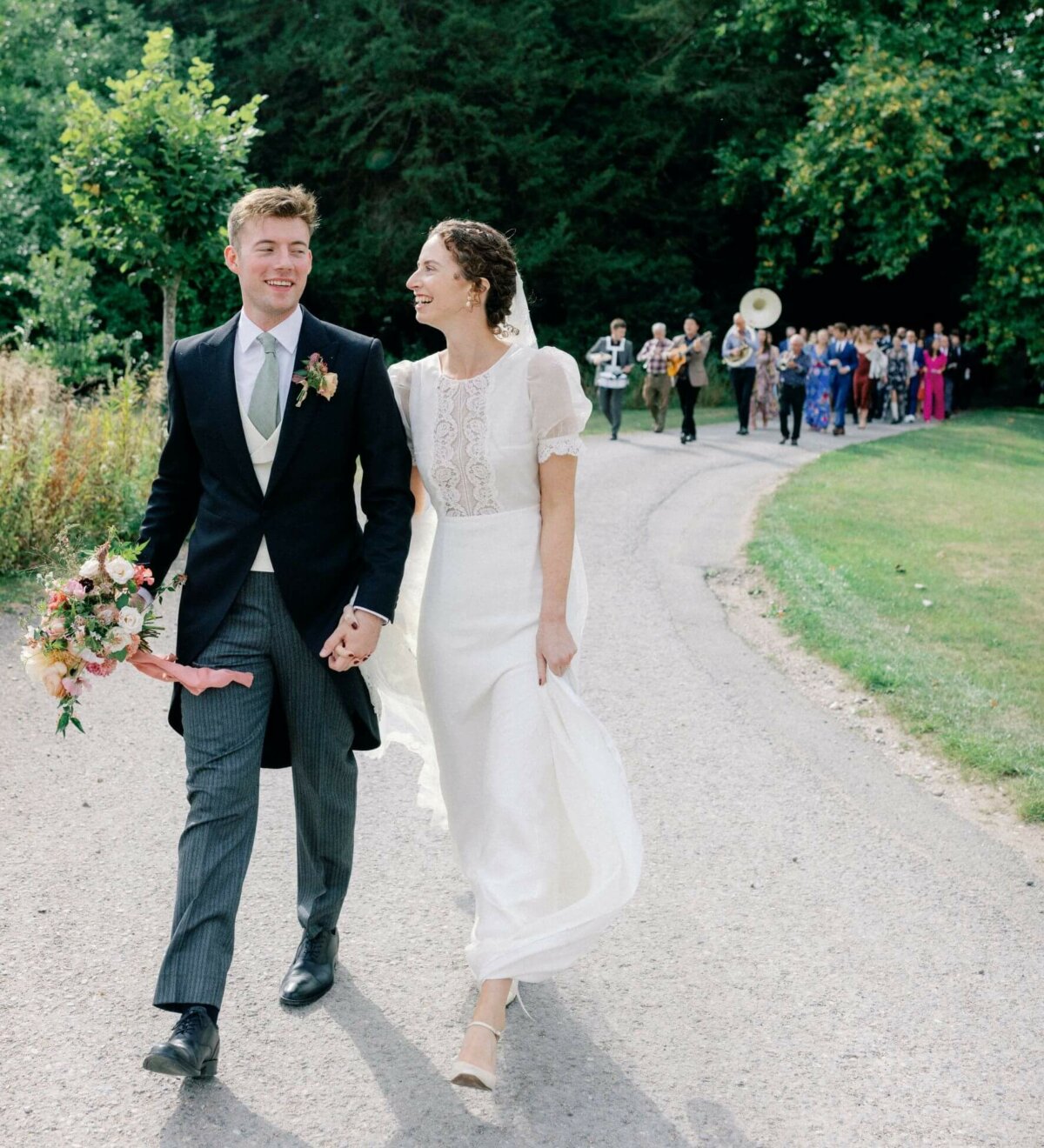 Spirited procession
As they exchanged vows and promised a lifetime of love and devotion, the church filled with joyous melodies. After the ceremony, the newlyweds and the congregation were greeted by a vibrant brass band playing joyful tunes including the couples' favourite "Postcards from Italy" by Beirut, leading the wedding party and guests in a spirited procession to the reception at St. Giles House.
The reception exuded an air of understated elegance. The tables adorned with white linens were dotted with overflowing bowls of flowers, showcasing seasonal English blooms. Olivia had a special fondness for dinner plate-sized dahlias, which made a grand appearance throughout the venue. The rooms were delicately scented with Diptyque's Figuier, creating a captivating ambiance.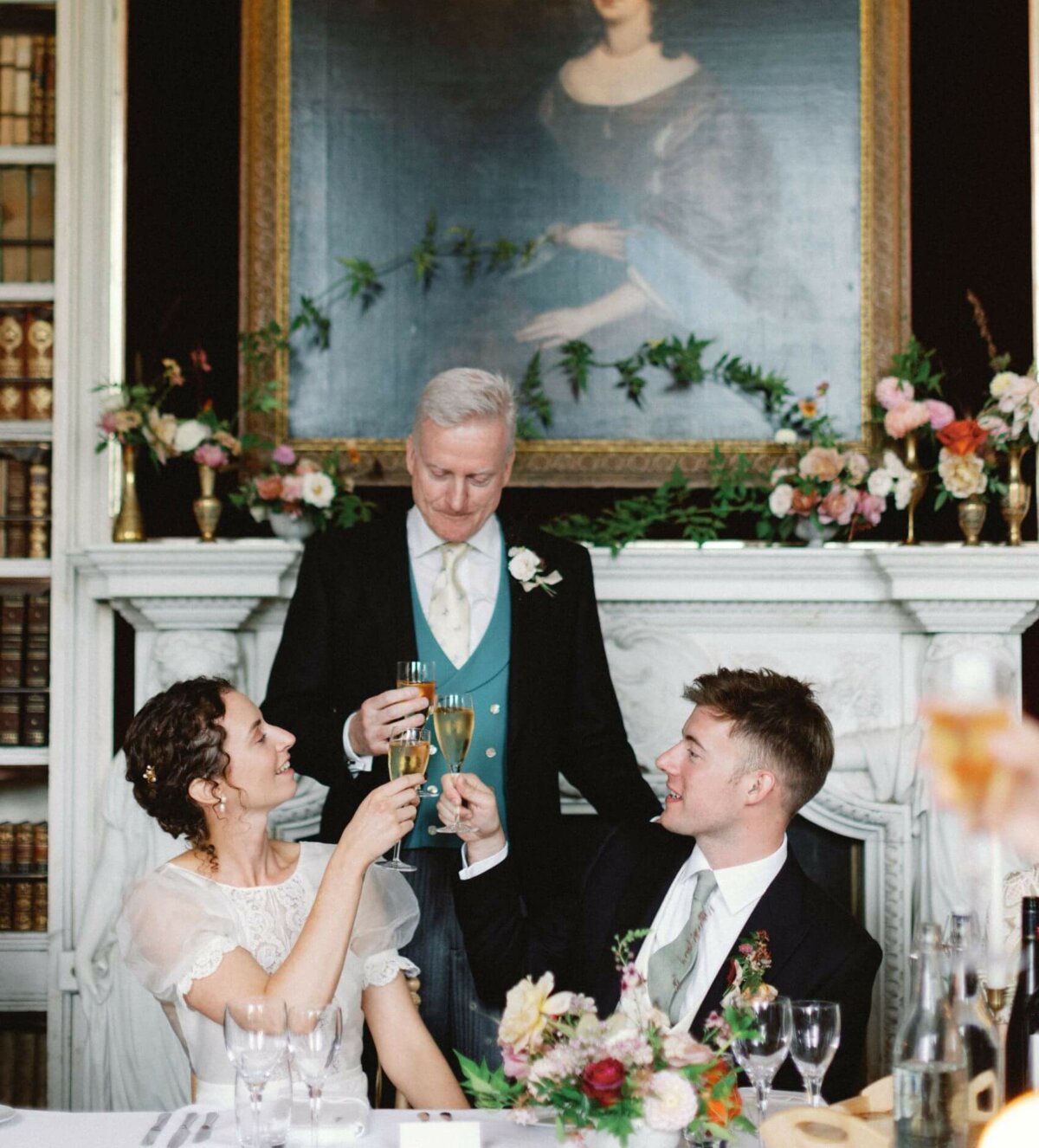 Hints of sweden
Bread & Flowers, a renowned catering service from Salisbury, curated a memorable wedding breakfast. The menu reflected Olivia's Swedish heritage and the couple's love for British cuisine, with highlights including gin & juniper gravlax and roast pheasant breast served with seasonal veg and roasted apples. Instead of a traditional dessert, a selection of local cheeses were served in the French style.
Laughter and heartfelt toasts filled the air as loved ones shared their well wishes for the couple. Olivia's father, Winston's best man, and the toastmaster delivered speeches, expressing their love and support. An aquavit toast, another homage to Olivia's Swedish heritage, added a touch of tradition to the celebration.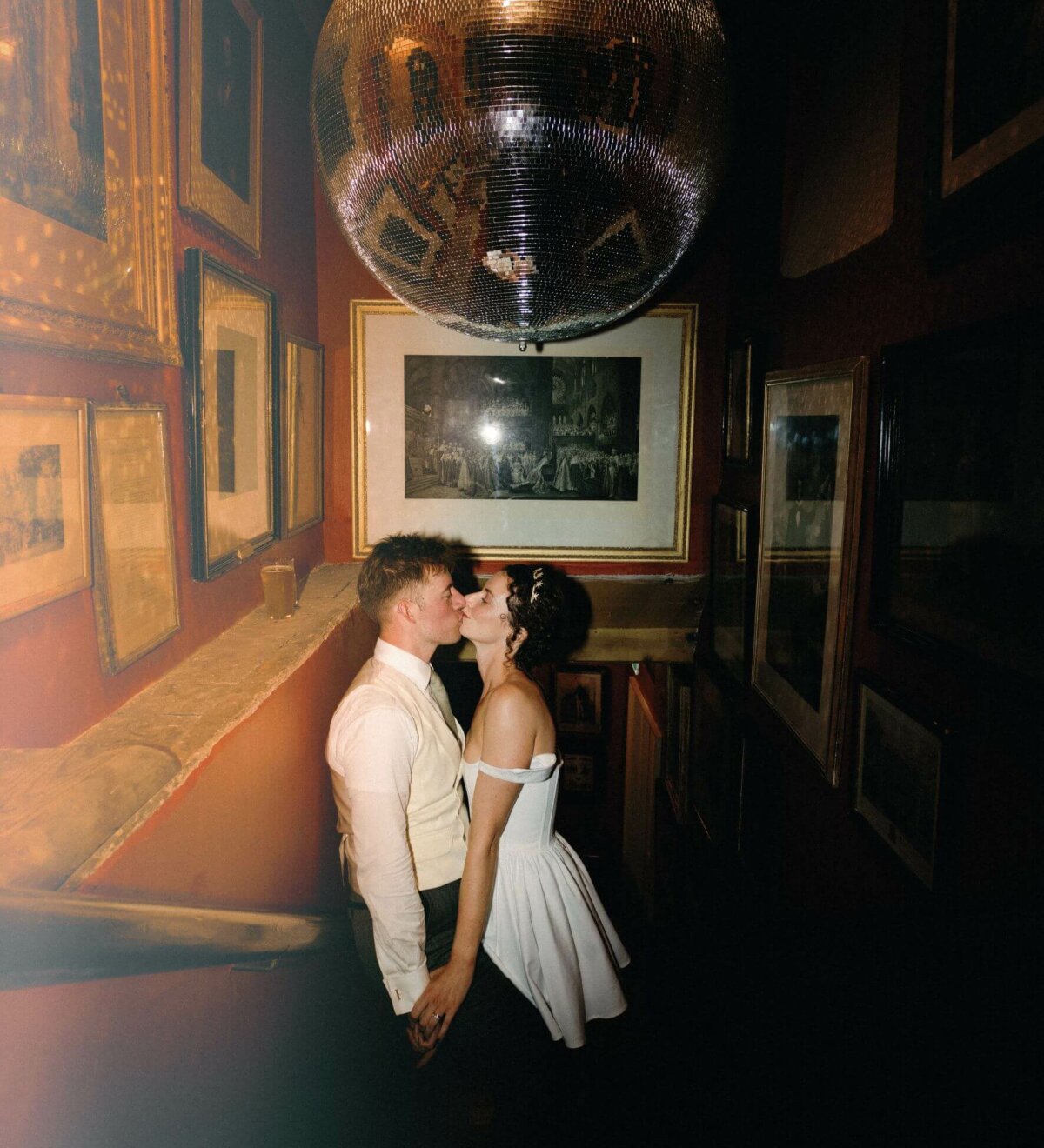 After Hours
As the night unfolded, the basement of St. Giles House revealed a hidden gem—an underground speakeasy that became the heart of the dance party. The celebration reached its crescendo with a rousing rendition of Bohemian Rhapsody, leaving everyone with memories to cherish.
As the night came to a close, the cool September air greeted departing guests. Sausage rolls were handed out as a comforting midnight snack, and those who couldn't bear to part with the festivities gathered around the flickering fire pits outside.