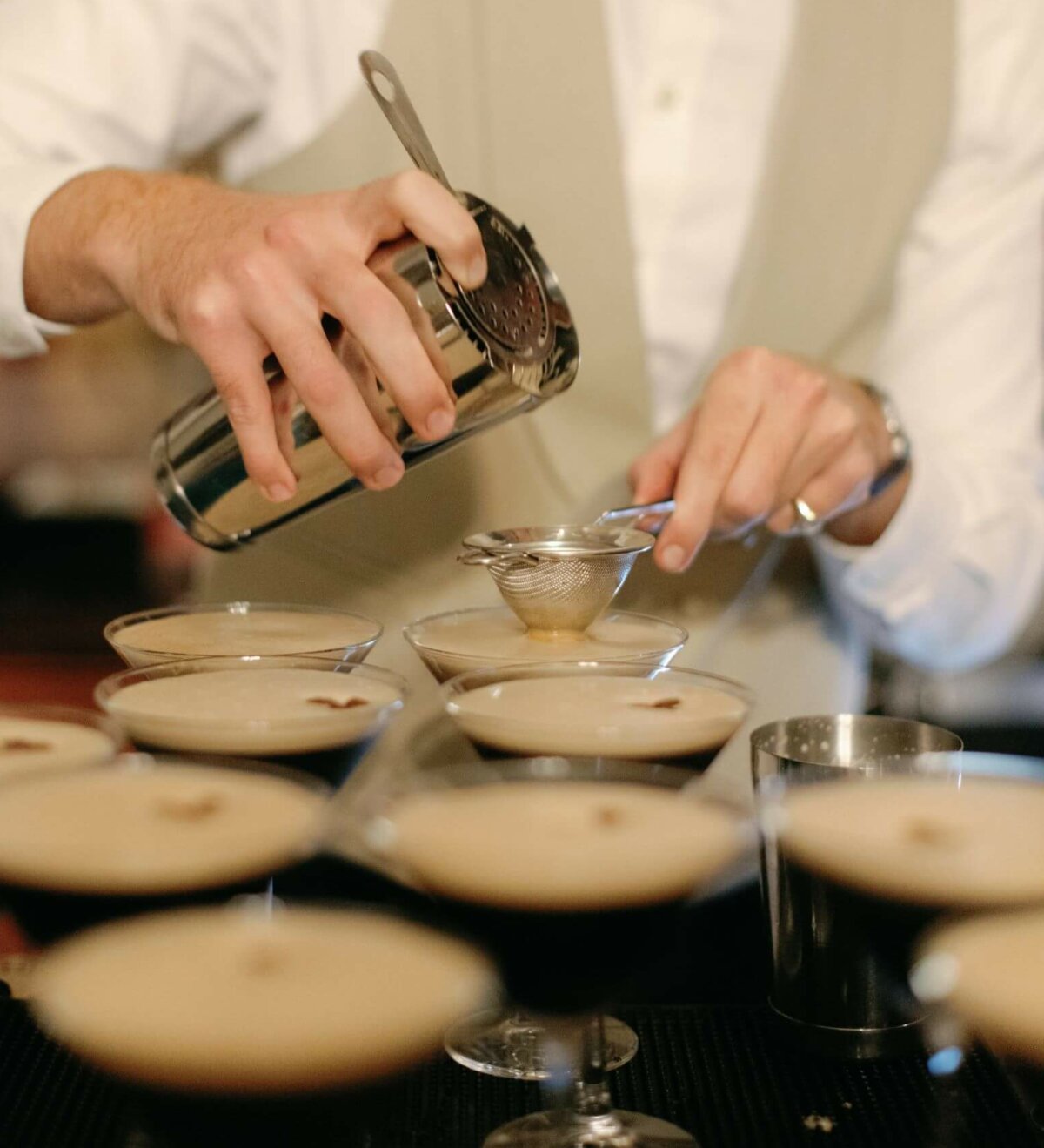 Tried and Tested
Classic Favourites
It has to be said – choosing drinks for your wedding can be one of the most fun decisions to make, but with so many palettes to please, so many aesthetics to consider, things can get overwhelming. Our recommendation is to keep it classic, something along the lines of an Old Fashioned, Margarita and Espresso Martini offering; three simple staples, three spirit favourites.
Tried and tested cocktails like these will always have a valued place in weddings – nothing kickstarts the transition from meal to party like the buzz of caffeinated vodka or the tangy hit of an ice cold lime-tequila combo.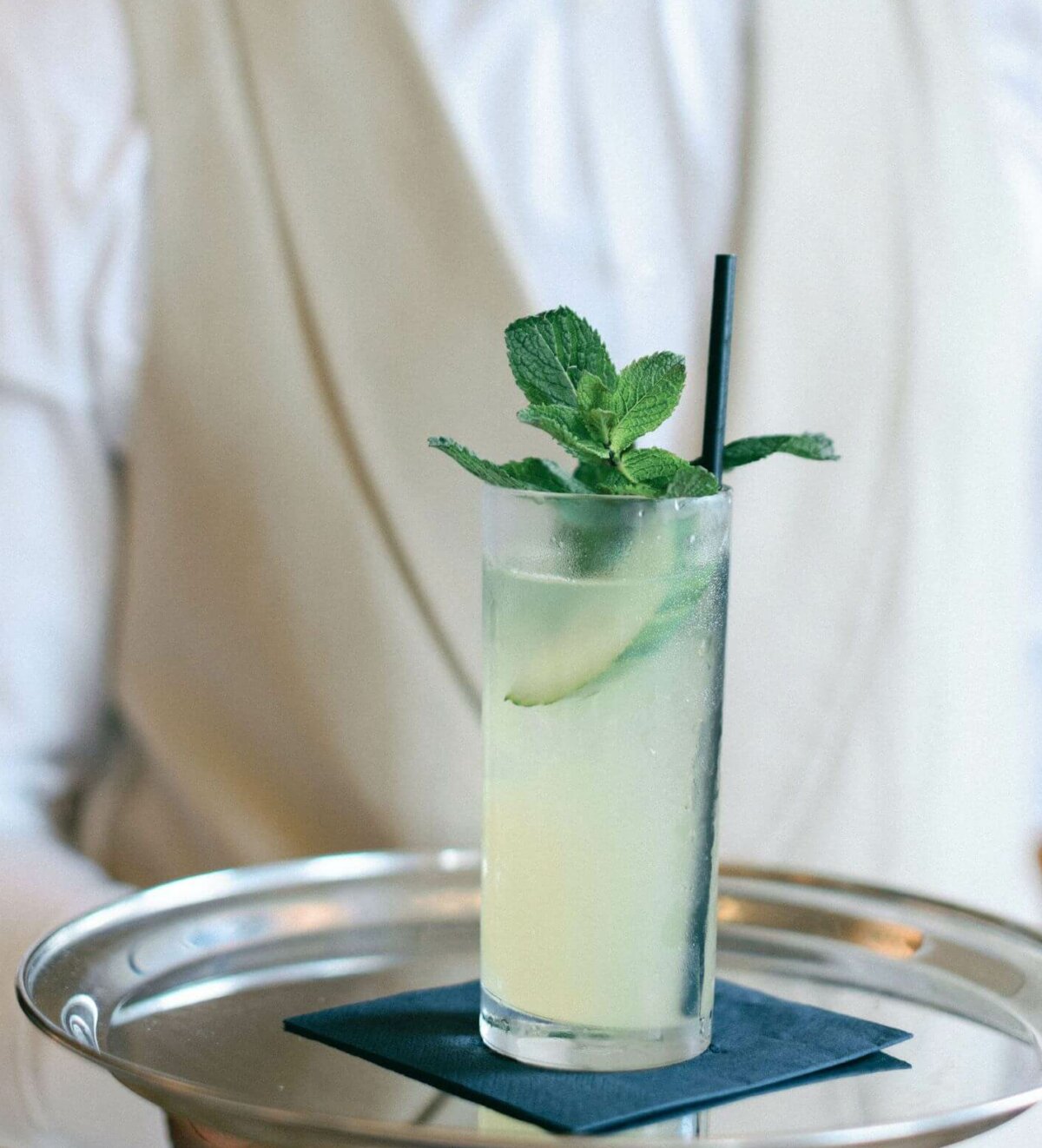 That's the Spirit
Getting Creative
If you're considering a more bespoke route, why not go for a cocktail that speaks to each of your characters. Your vibe, on ice. This allows you to stray from the crowd pleasers and get creative with your choices. Zesty personalities could do a Breakfast Martini; bittersweet marmalade shaken with gin, cointreau, and lemon juice, while those a little more spicy would better suit an aromatic blend of coffee liqueur, spiced rum, campari and chocolate bitters –  finished with a twist of orange.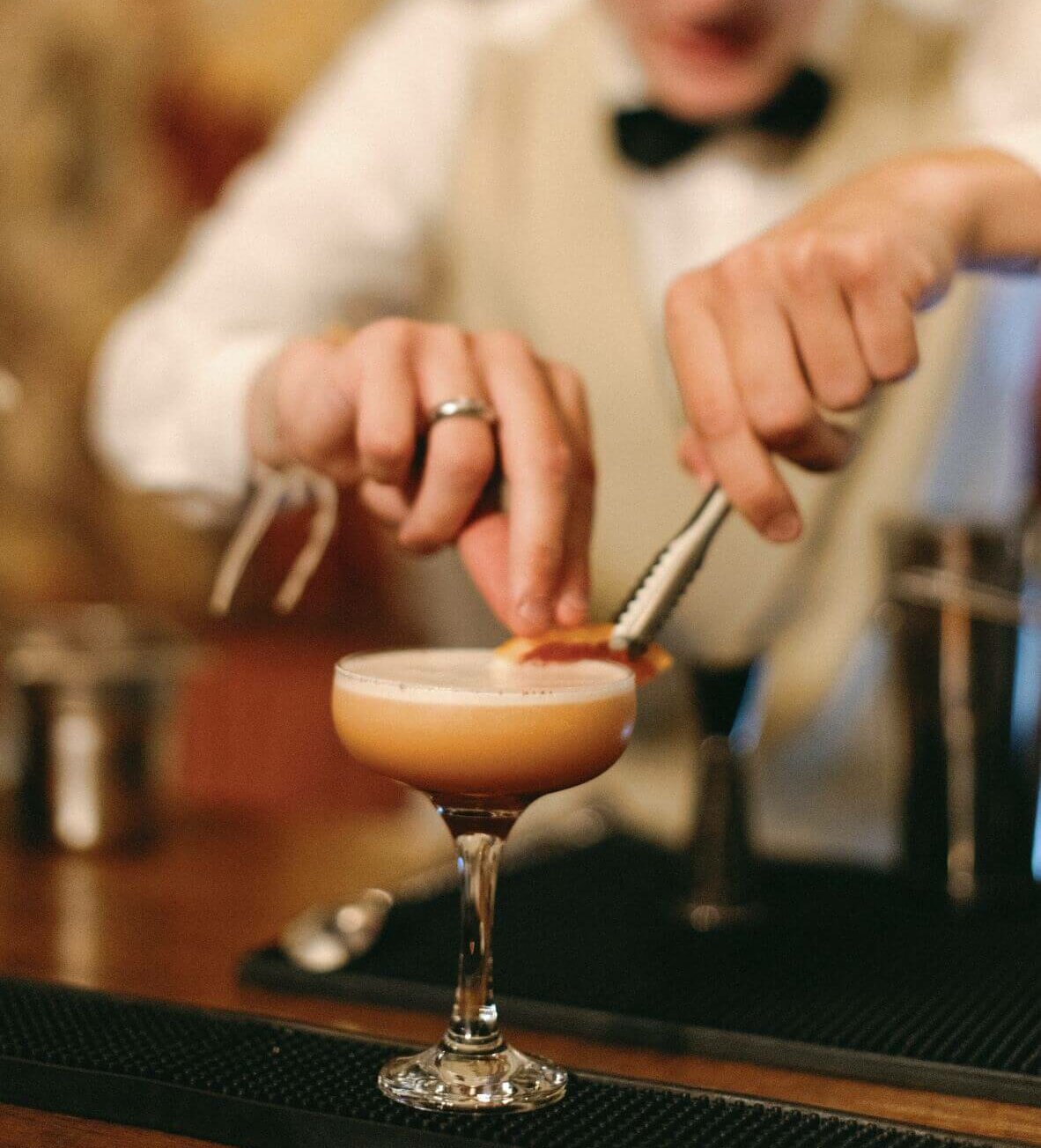 A New Era
The Cocktail Menu
It's easy to see how you could quickly lose days deliberating the many exciting flavours of the cocktail world, we hope that we have accomplished this task for you in our new menu.
After months of mixing, muddling and shaking, we've curated our St Giles House list for 2023; a tasteful blend of classic staples, modern crowd pleasers and one or two that are sure to become your new favourites!