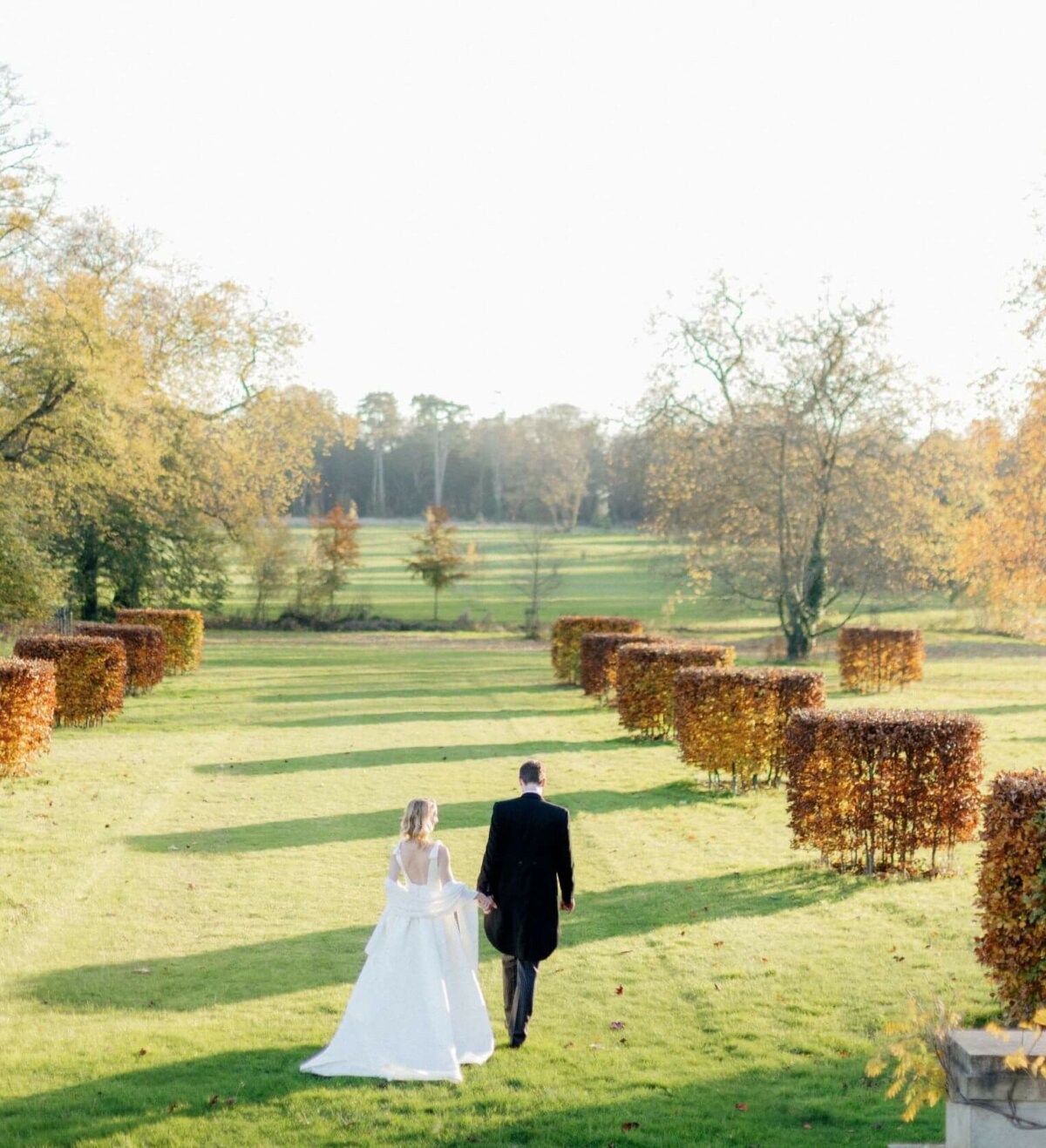 Seasonal Beauty
St Giles House has always offered the notion of a subtly different ecosystem to its surroundings; each winter morning a hint more frosty, each August sunset a little more aglow.
In no season is that more true than autumn, and last November – bright yellow trees, crisp orange hedges and a low sitting sun made for a picturesque backdrop at Emma and William's wedding.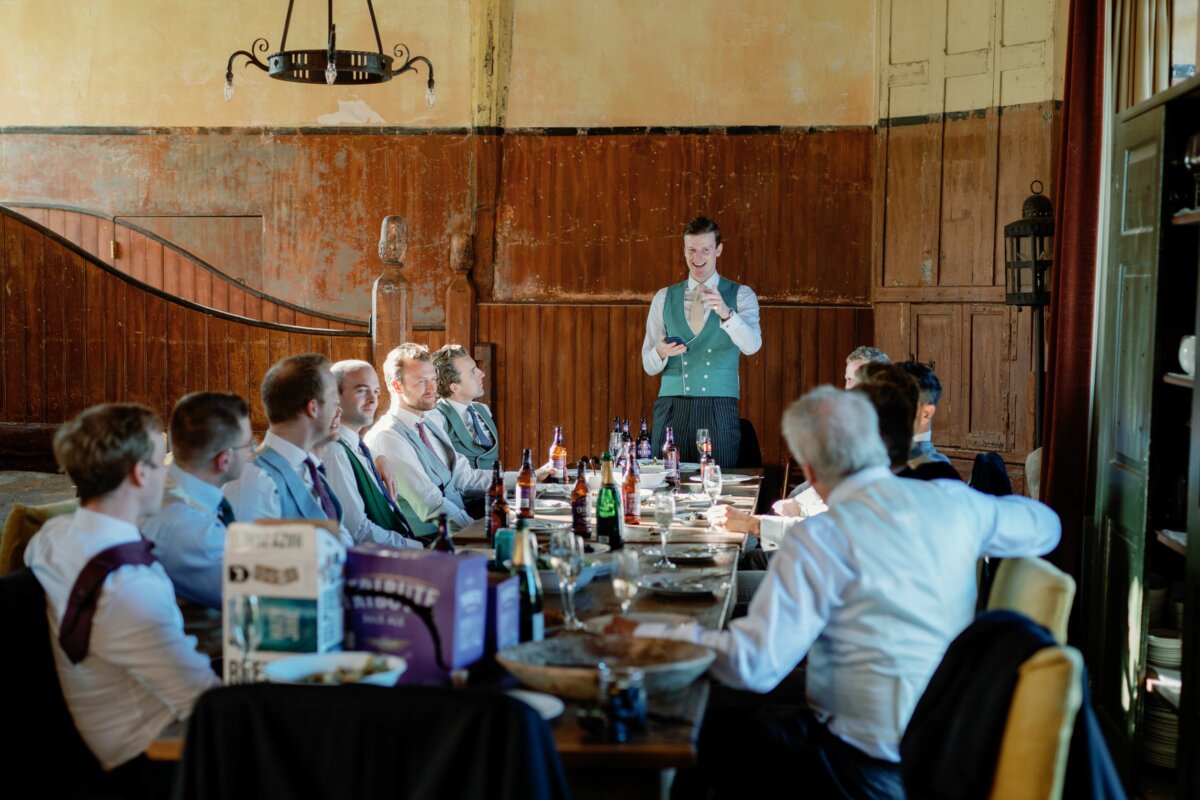 Grooms Preparation
The day began with one final morning apart. William and his Groomsmen dressed at the Riding House; the classic 17th century stable conversion, before reminiscing on his love story over a Champagne breakfast.
Surrounded by his brother, father and closest friends, the party toasted a bright future, bathed in early sunlight of the November morning.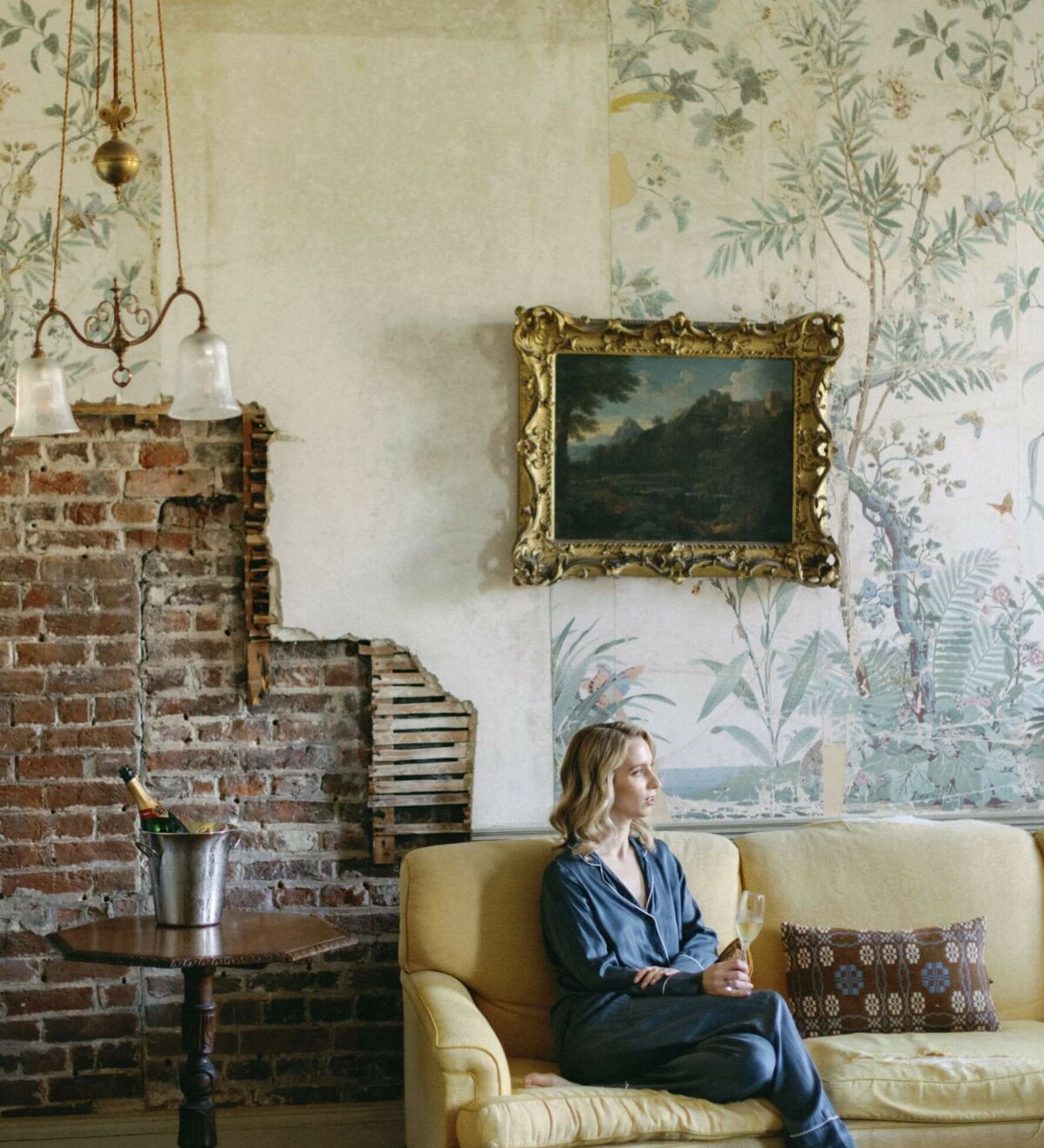 Bridal Preparation
Meanwhile Emma, along with her mother and sister, spent a quiet morning the Japan Room at St Giles House; the light bridal dressing suite with soft accent colours and an open plan lounge.
The original wallpaper of the room, carefully re-pieced together during the 12 year restoration, is evocative of the Japanese philosophy wabi-sabi.
The concept combines recognising the beauty in gentle simplicity, with welcoming the knowledge that all things grow, age and change – a subtly appropriate sentiment for that start of Emma and William's forever.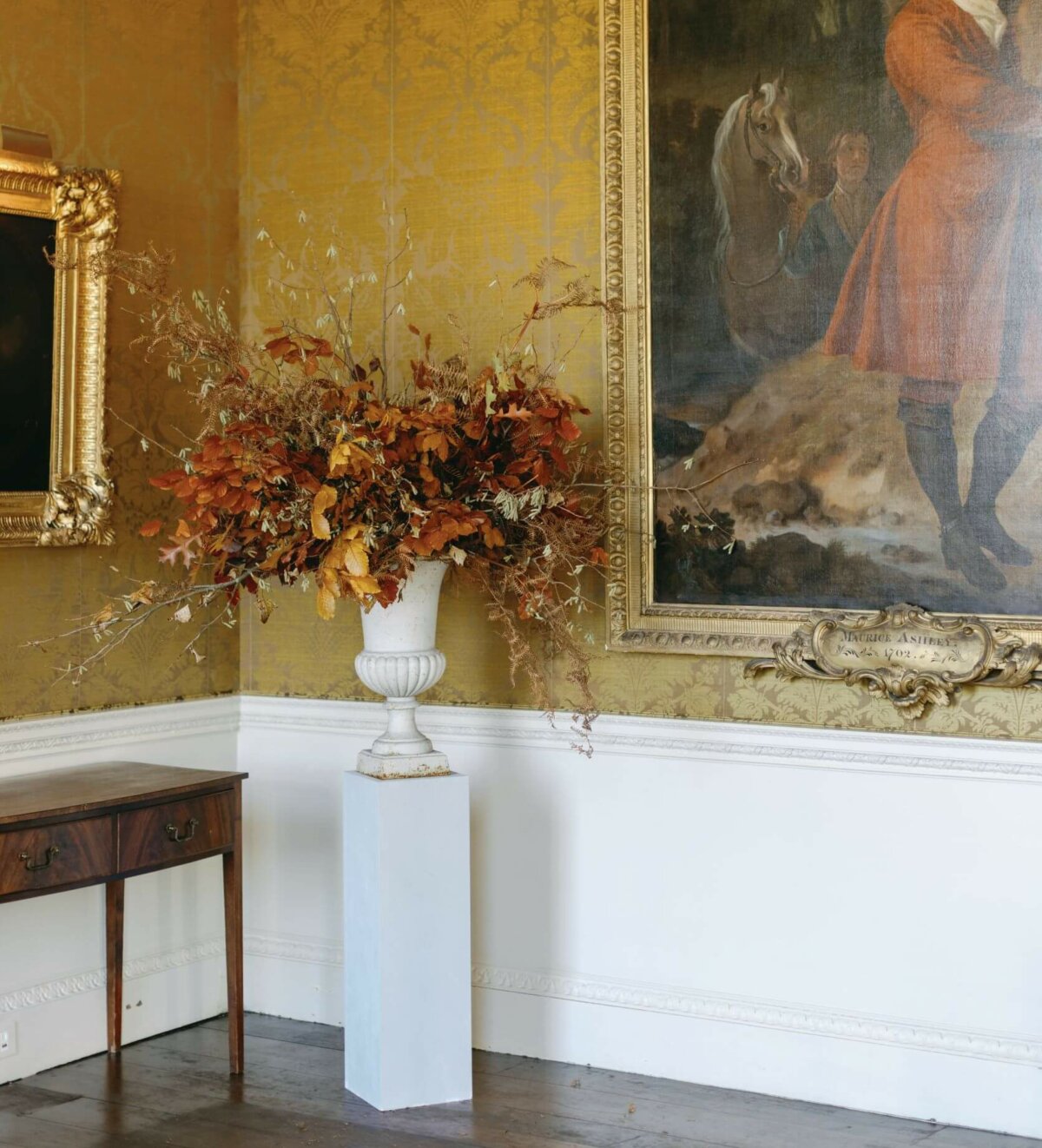 Autumn Foliage
The reception spaces were adorned with floral arrangements by Billy Hillhouse, who worked with autumnal foliage organically sourced to complement each rooms principal colour.
Asymmetrical oak leaves stood against golden silk wall hangings, while dark ruby sprigs sat atop the Library fireplace; modestly beautiful against the burgundy velvet between bookshelves.
"Autumn is a second spring when every leaf is a flower." – Albert Camus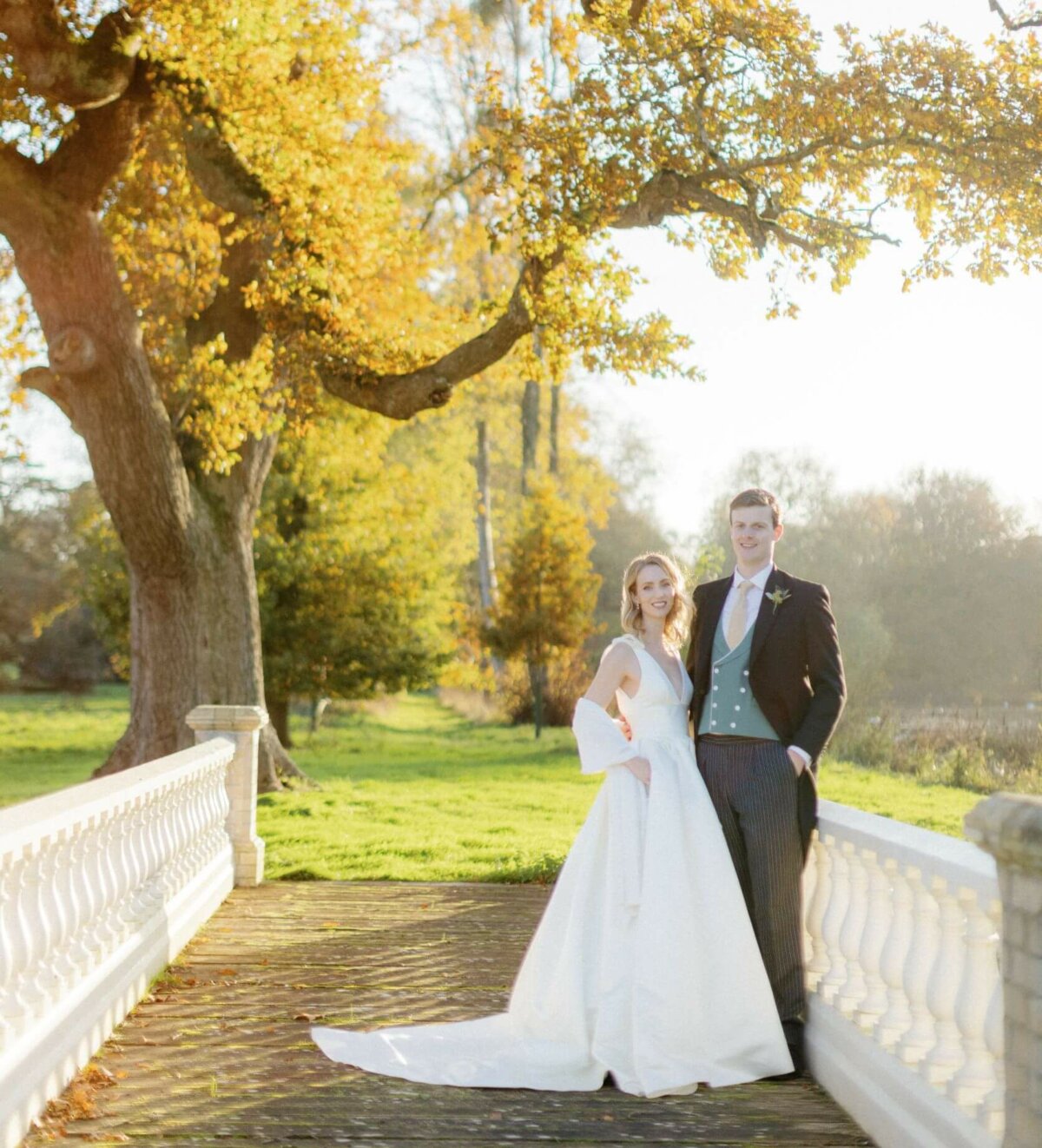 Timeless Looks
The quiet beauty of the day was further emulated through a classic dress code of lounge suits and morning dress; fine attire reserved for exactly such a celebration – and guests absolutely lived up to this occasion to gather in style.
Emma exuded timeless elegance in an A-line dress by Spanish designer Jesus Peiro, while William added a splash of colour in a teal waistcoat – a modern twist on the traditional buff or dove grey.
All imagery by Imogen Xiana.